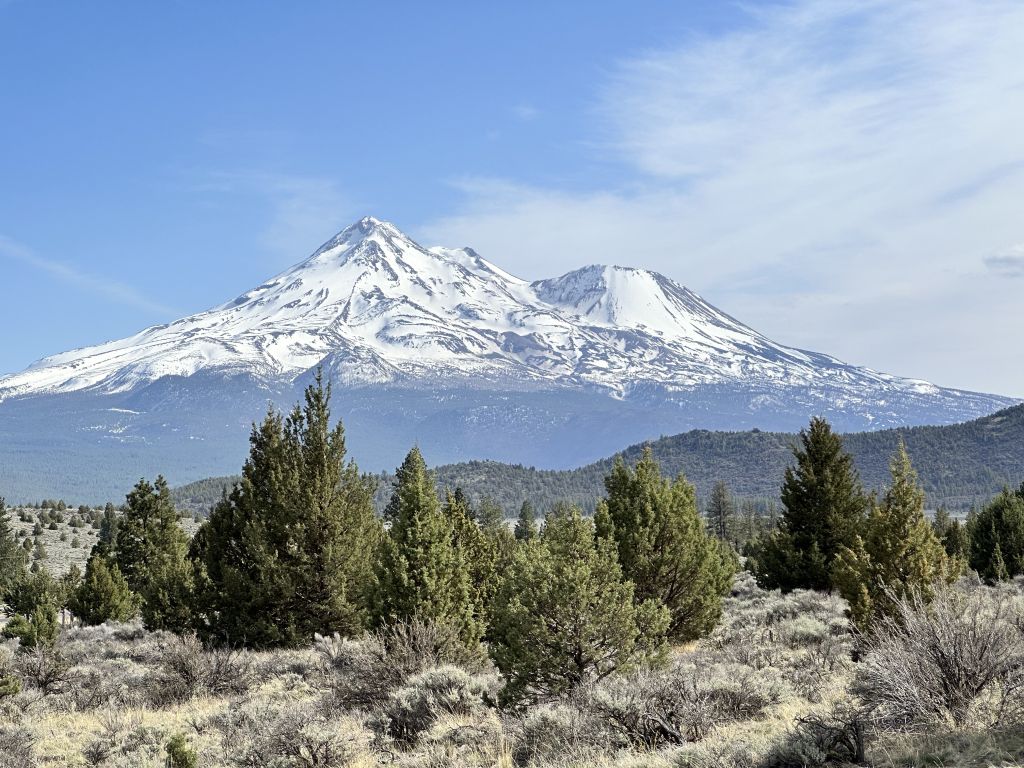 As I mentioned in my last post; it's been full and enriching the entire year. Travel has been a huge part of my life, and I've loved every minute of it. April and May have proven to be on the scale of highs for me. For my daughters graduation and birthday gift, four of traveled to NYC. Even though I've been to this incredible city many times; it's been a few years and I didn't know exactly what to expect this time. I was pleasantly surprised by it's cleanliness, and just the overall feeling of safety. I didn't really expect either. I loved this adventure mostly because I had wonderful time with my two youngest adult children and my husband. We did a lot of walking together, talking, and good old fashioned fun. My favorite. I felt very favored in terms of weather. It was so beautiful.
We flew out of a different than normal airport, so we had a little time in the car together, which for me makes a road trip even better. Our flight went perfectly. We rented a car, one that was a little small for my taste, but it did the job. We stayed in Jersey, across the river, so we got to experience the local bus system.
The bus dropped us off right in Times Square, which was great. Even though both our kids have been to NYC they were very young and don't remember the trip. So, walking out of a busy bus station into a colorful, noisy, busy Times Square was exciting. The first time I went to NYC, I felt pretty nervous. I didn't really want to get out of the car! We drove around a little, and eventually parked in front of the library. I didn't enjoy it very much because I was looking for trouble around every corner. Now, even though I was skeptical about what we might find in NYC, I was happily surprised to see that none of that was the case. The city was very clean. The people were mostly kind and friendly. The feel was good, and it was fun!
So, what did we do? We did a lot of walking. 31,000 steps was our biggest day. We went everywhere. A friend had told us about cronuts in SOHO, so we ventured in that direction in search of a little bakery that made cronuts. Cronuts are a cross between croissants and donuts, and a French bakery has made them famous in NYC. Unfortunately, our first attempt found us faced with disappointment, all the cronuts were sold out. We did make our way to the little bakery the next morning and happily tried cronuts. Yes, they are good. Are they worth the walk? We didn't think so. Are they worth the adventure along the way? Yes, indeed.
My biggest ah-ha this trip? Wherever we are, we can stand on the mountain top. We can look for beauty, and if we can't see it physically, we can think it. NYC is filled with undesirable in so many ways, at the same time it is full of people that all want the same thing-love. It is busy, noisy, unpredictable, exhausting. It's overflowing with cherished history, good food, joy, pain, and adventure. It has the potential to provoke great fear, and also the potential to empower greater faith. It proves to me that God speaks in all places, and it is up to me to listen in all places.
Pretzels and NYC go together.
Have you seen You Got Mail? Grey's Papaya is in that movie. We stopped by for a famous hotdog!
There were some somber moments at the One World Trade Center, also gratefulness and joy for the presence of God!
Walking through Central Park was an all time favorite.
A view of the city from Central Park.
Anyone remember the intro to the tv show Friends? This is the fountain they sit in front of and also play in. We walked around here for awhile and enjoyed a woman singing.
All in all, great trip! I loved being with my kids and husband. I loved the adventure. I love to travel! We flew home in late afternoon and arrived home around noon the next day. It was great to see our dogs, enjoy two of our grandchildren, and pack again for another trip to Redding CA for my graduation from BSSM.
This trip is a highlight of my year for several reasons: four of my adult kids were there, big, big highlight. My husband was there-super big highlight. I met several of my online classmates from all over the world. It was a precious time and a beautiful celebration of what God does and who He is.
The last two years of school has built a community for me that I love. Trust has been healed, words from God have been confirmed. My heart has been loved. God is good, and He's in a good mood. My expectation to walk in healing and a good life is God's expectation for me. I have permission to take the high ground and stand on the peak, believing that my life is in His Hands alone and the enemy does not have power over me. My thoughts about who God is and who I am give me power. The list goes on and on of all the reinforcement I received at school; it shaped my life and the life of my family in a positive way. I am grateful.
My teacher and pastor Kris
Me with several of my classmates
My teacher and pastor, Bill
Graduation photo taken by my son Brent
More classmates with Kris.
I heard an analogy at church that I really like. It's about living on the high mountain, not down in the valley. In the valley, where it's warmer or deep in the desert where it's hot one is more likely to encounter snakes. They like the heat. But when we climb to the top of the mountain we put ourselves above the snakes, for they don't like to live high up where it's colder. We have the ability to see the dangers of the snakes in the valley when we stay on the peak. We understand that we are the ones with power because God has seated us up high with Him. We have the power to trample on the snakes underneath our feet and the power to live in holiness. God wants good for us and He has given us all that we need to overcome the schemes of the enemy, from His highpoint we have His perspective. Yes, difficulties do come our way, but when we live in the high places we have the wisdom and the perspective to maneuver through the hard times without leaving the high peaks of victory! This is one of the big things I learned at a deeper level in school. It is God's will for His children to live in victory, even when our circumstances speak otherwise. It is His will for us to be healthy, strong, happy, and at peace. And, when our circumstances try to make us believe otherwise, it is a lie!
Today I am grateful for all that I've walked through and all that I've learned. I'm praying for God to continue to show me the way to continued growth in Him. What are you praying for?
5