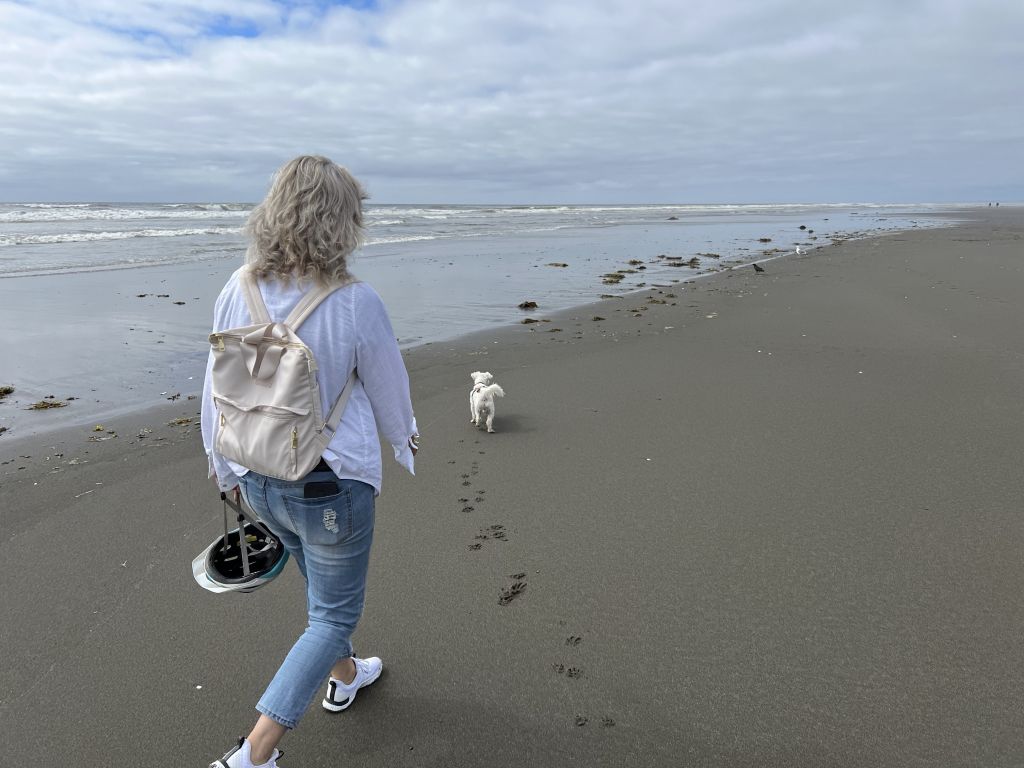 "I will not die, but live, and declare the works of the Lord." Ps. 118:17
The last six weeks has been a battle, My body insists that I have cancer, and I do. God, on the other hand, declares that He has healed me. He says I am free from the oppression of this world and when I step out in faith and believe in His power, my body will manifest health and freedom, I believe this, but also will readily admit that this is a mind twister. A lot of people step out in faith, and they do not live. What happened?
So, I have been diagnosed with a rare disorder called Lynch syndrome. It is a hereditary disorder where the genes are mismatched and prone to cancer. In fact, Lynch syndrome gives one an 80 percent higher probability of developing cancer, Normally, someone with this disorder gets cancer at an early age, like in their 30's or 40's. So, take note: this is a notable miracle. I am way past my 30's and even my 40's. I have lived this long cancer free, believing all along that God intends to grant me a long life, I still believe He will.
So, I made my way to the radiation doctor and started radiation along with chemo five days a week. This was not exciting to me. My prayers were somewhat vain as I continually asked God to keep the hair on my head-all of it. I asked for a positive attitude, and that His light would shine through me during this time. I asked for wisdom to know how to approach this illness and to strengthen my body.
So, I went on a total raw food and juice diet. It wasn't as hard as I thought it might be,. I had a lot of support from friends and family, which pulled me through. As the days progressed through treatment, I became more and more fatigued, and nauseous. Near the end of treatment, my body couldn't do anymore juice or raw food, in fact all food was not easily tolerated. Still, I felt at peace through the journey and kept working towards health. God gave me strength and humor and hope all the way. He also gave me new hair growth rather than hair loss. Another miracle for sure. I especially love this one because I know God did this just for me, my own emotional well being. He listened to my desire and He answered me.
Lynch syndrome is normally passed down to half of your offspring. I have four biological sons. I am praying that they will all be free from this. I've seen God stop many generational curses in my life, I know He can stop this one too. I am calling all Saints of God to please pray for this miracle. Please pray that my sons will all test negative and they will not be faced with this. I am speaking excellent health over myself and over them.
It was also discovered that I carry a recessive gene that causes cancer in young children and young adults. Three of my sons are in their 30's, they all made it past the cancer as a child. I have one son in his early 20's, he too experienced a healthy childhood. My prayer is that it remains that way for them and for their children. The fact that they are all here and healthy is another miracle from God. I have always believed that God has set His Guards around me and my household, now I have even more proof of this.
I am taking another bold stand today to publicly declare that the enemy will not pass the line of protection that surrounds me and my family. He will not touch our bodies or harm us in any way. Our lives will be a standing firm foundation of witness for Him. I will not give Lynch Syndrome or cancer the power to dictate to me whether I live or die–only my God has my life, and whatever happens I and my family stand covered in His Hands.
The next steps for me include a scan after Christmas to determine the size of the radiated and chemo'd tumor, Then, I will begin immunotherapy. The therapy is recommended to anyone with Lynch syndrome. It is intended to help train the body to fight this and any possible future cancers. It last about 6 months. Even though the side effects of immunotherapy are not nearly as scary as chemo, there are still some concerning ones. The most common being severe fatigue, joint and muscle aches (much like the flu) . Again, I am asking for a lot of prayer. I am asking that anytime you think of me, or anyone with cancer, that you stand in boldness against this horrible invasion and command it to leave. I am asking you to believe with me that I will live, thrive, and fulfill the long life I believe God has promised me. I am asking you to ask your family and your friends to pray.
A dear friend of mine created a FB group to support, pray, and just follow me along in this journey. I'd love to have more come and join in on weekly prayers and encouragement, https://www.facebook.com/groups/983475812690659/?mibextid=oMANbw This prayer group is the best ever. I feel so loved when my friends show up and pray for me, and I am very thankful for this support.
As Christians, none of us should be willing to stand for this–cancer, Lynch syndrome, illness of any kind. Yes, we do have trials, but we can learn to stand up against the trial ( the mountain that stands in our way) and speak life and faith into that situation. When we do this I believe God first brings peace, then He covers us in Joy, and He heals. I have had many a trial in my life, and each time God has taken the trial and turned it into something that not only is a benefit to me but to others. He breathed on the mountain through my words and it moved!
That about sums it up for now. The biggest guarantee I have in life, is God and all His promises. The enemy tries very hard to send all of us on detours, but I am calling for a straight forward walk with no looking sideways, knowing in my own mind that God has everything under control and my life is totally in His very capable hands. This is the only thing I need to understand right now!
5